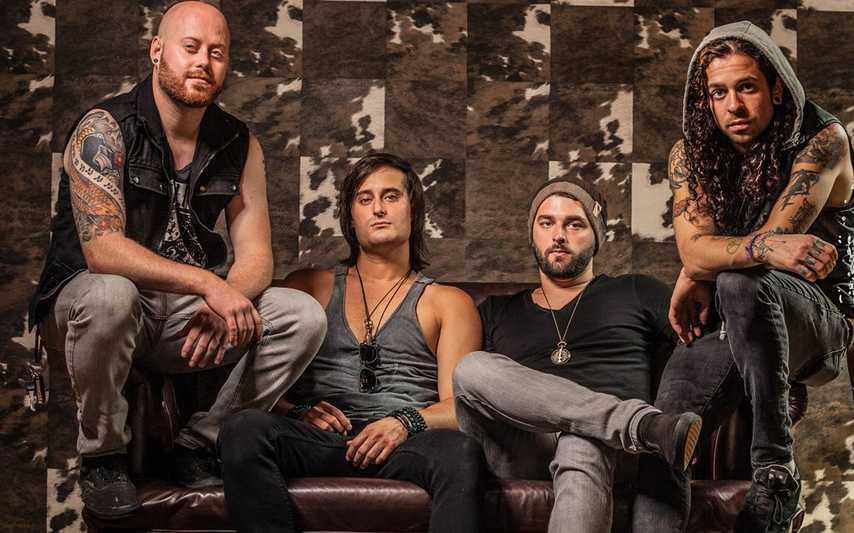 Lighting up the rock world in Pennsylvania and beyond is Everlit, whose heavy anthems can now be heard around the world on their debut EP "Renovate"! The band whose members consist of Ryan Panfil-vocals, Jordan Panfil-guitar, Jacob Castro-drums, Anthony Michael-guitar, and new bassist Kyle Wegman have been together since 2014 and likely will be around a lot longer if they keep writing songs like "A Phoenix Will Rise" and "Square One"! I asked Jordan a couple of questions and here`s what he said... 
Who came up with the name Everlit and is there a meaning behind it?
 - We originally were going to name the band Emberlit to remind ourselves that the new project was sparked by "embers" that our previous band willpowerless left behind. We started looking into it and found out that there's a camping stove named Emberlit. So, we decided to keep thinking about names.  We were in the studio with Taylor Larson and Jordan suggested we keep the same sound and meaning but name the band Everlit. Turned out to be a good thing there was a stove named Emberlit because we all think Everlit is the clear winner.  Plus it helps us keep the attitude that the fire will never die. 
Who are your musical influences?
 - We all listen to a ton of different genres which really helps to add diversity to our music. But, our main hard rock influences are the Defones, Korn, Slipknot, 36 Crazyfists, Taproot . . . pretty much all the bands that were killing it in the early 2000's. 
 What`s your favorite part of the music business?
 - Just being able to travel the country and play in front of our fans.  Seeing them sing along and have the time of their lives is a pretty incredible experience.  It's crazy to make the jump from being a local band and playing big shows for all your friends and family to playing big shows and great venues with actual diehard fans you've never met.  
 What does the rest of the year hold for Everlit?

 - We'd like to continue touring to support the EP.  We're working on locking in September dates now.  On our off time we're writing away.  We can't wait to share the new music with everyone!

Check out Everlit`s new video "Break Away"!