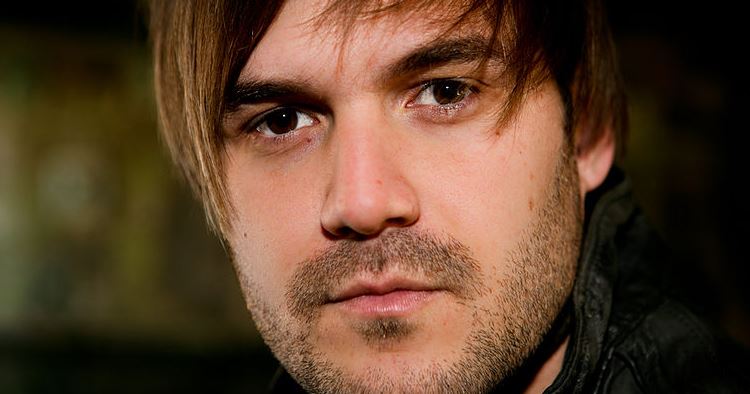 Scott Dean may just be the best new artist to come out of the UK recently! His brand of indie melodic rock is accentuated by his soulful singing and his crisp yet emotive guitar work! His songs are reminiscent of U2 and the Goo Goo Dolls. But, more modern and acoustic. Scott keeps busy gigging steadily in the London area and  also teaches guitar and piano. He`s recently released his album "Neon" which is available worldwide. I asked Scott a couple of questions recently...
  Who are you`re musical influences?
Goo Goo Dolls,Radiohead, Joe Satriani, Stereophonics, Gomez, Counting Crows, Jeff Buckley, Coldplay, Jimi Hendrix and Feeder.
  How do you go about writing your songs?
I usually use a lot of drop tunings and experiment with unusual chord shapes and inversions. I will add some delay or reverb and come up with a riff progression or hook then scat random lyrics over the top till I have a melody.Once the melody is set and depending on the feel of the chords and tempo, the story/lyrics will come.
  Do you have any non-musical hobbies or interests?
I`m an ex snooker player and play pool for North London in a division 1 team. I also used to be a magician and do lots of close up card and coin magic, as well as work in a casino as a croupier. I`m very into cooking and cook most days and also for family/friends dinner parties.
  What do the upcoming months hold for you?
I`ve just signed up to Leah McHenry`s course on artist planning and strategy to get where an independent artist needs to be. This will be a priority for my music as I have recently recorded and released my latest album "Neon" which is available on itunes. I am and always have been an active live performer and always get a big buzz performing. A blend of live and online performing will keep me busy for the next few months.
You can find out more about Scott at 
http://www.scottdeanmusic.com/
  and 
https://www.facebook.com/scottydeanmusic/
  Here`s Scott`s new video "Cold Sea"